BEEKEEPING PRODUCTS TO OFFER HONEY WITH THE BEST QUALITY
The Spanish Beekeeping Cooperative Society was born at the end of the 70s to improve the marketing of beekeeping products from all its members, becoming since then one of the most important collection centers in Europe.
Our beekeepers distributed throughout the national territory provide us with a wide range of varieties of honey of the highest quality, which we market under our own brand ANAE or with a private label.
We have a laboratory registered in the Health and Production Registry of the Valencian Community and we follow the strict process standards established by the international quality certification IFS Food (International Featured Standards).
We also have the sale of organic honey in bulk, according to the Certification of the Organic Agriculture Committee of the Valencian Community.
ANAE, as we are traditionally known, has been adapting to market changes, without losing its vision as a company or its identity as a cooperative. Recognition of this is the award for "The Best Agricultural Cooperative" awarded by the Ministry of Agriculture, Fisheries and Food in 2011.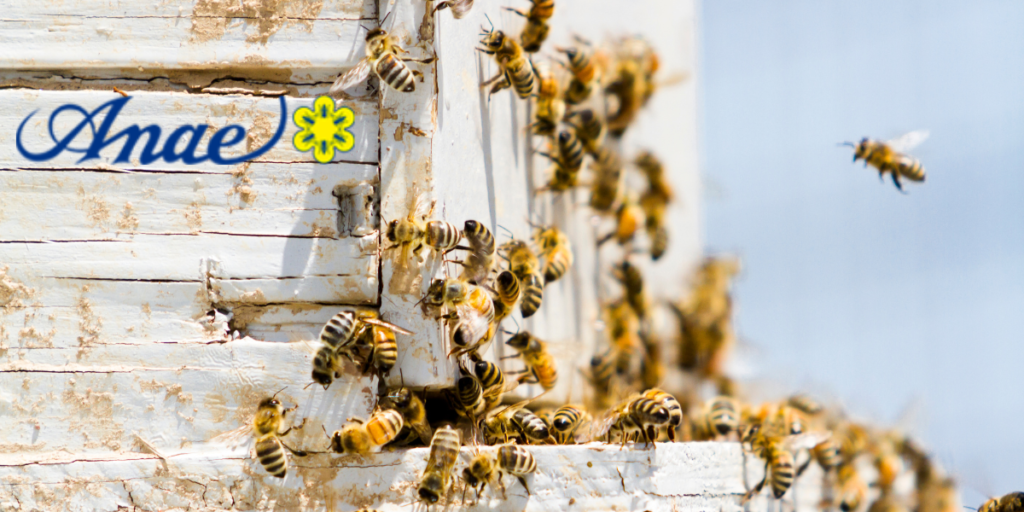 The beekeeper can find wax in blocks and in sheets of different sizes of the highest quality in our cooperative.
You can buy them in the specialized store for beekeepers located in our facilities, where you will find all the products and services necessary for your beekeeping activity.